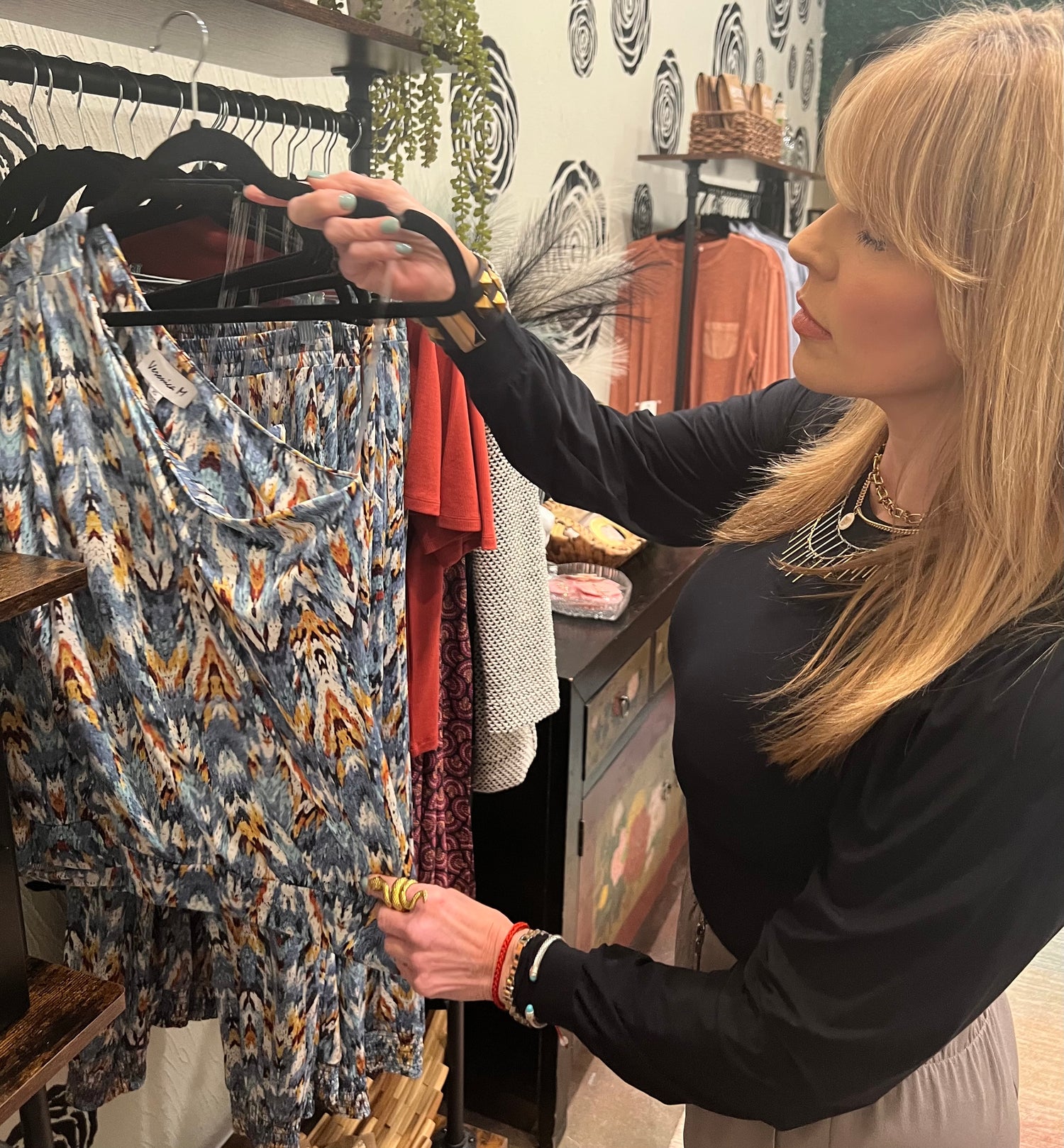 The Woman In Charge
Rosie Has Been In The Fashion Industry All Her Life & Styling For 10+ Years! Each Piece Has Been Handpicked By Her To Give You The Best Fabric, Fit, & Price.
Live Shows!

Follow our Facebook and tune in to our monthly Facebook Lives for the first look at new product and special deals!

Our Facebook!

Stay Up To Date!

Follow our Instagram to have daily updates on new arrivals, special deals and everything else!

Our Instagram!

Personal Styling!

Come see us at Elxir in Colleyville between 11:00-5:00 Tuesday through Friday! Or make an appointment and have the whole store to yourself!